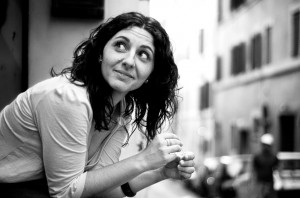 "She could be a woman from another time. Her sensitivity moves.
Her attitude is so calm and enlightened and she has a great ability in communicating feelings through her songs. In her music jazz phrasing meets Sicily, with its culture and language: the result is a mix of surprising beauty."
Vincenzo Violi • AndyMag
---
Bio
Laura started learning jazz in Palermo (1997) under the tutelage of the singer Maria Pia De Vito, probably the most talented Italian jazz singer, and Salvatore Bonafede, great Sicilian pianist graduated at Berklee College of Music (Boston), whom she considers her mentors.
She graduated in Musicology at the University of Palermo (2005) with a graduation thesis about Billie Holiday. Then she felt ready to move to Rome to attend the Saint Louis College Of Music where she got the Diploma of Jazz Singing.
Seminars and workshops:
Vocal Jazz Academy with Bob Stolof, Vocal Improvisation and Circle Songs with Kees Kool, Music Learning Theory (E. Edwin Gordon), Umbria jazz, Nuoro jazz, Veneto Jazz, Roma Jazz's cool, Roccella Jazz, Marsala Jazz Fest, Grow Up Music, Sheila Jordan, Norma Winstone, Mark Murphy, Katleen Perry, Susanne Abbhuel.
---
2013 – Anche le Briciole hanno un Sapore
«Through her deep observation of humanity, Laura looks, seeks and learns. "Anche le briciole hanno un sapore" tells stories and moves with music driven by emotions». Danilo Rea
«This album is a musical fairy tale, lyrics and music are full of poetry and quality!». Javier Girotto
---
2011 – Pure Songs
«For sometime now I've been reflecting on the concept of purity, understood as sincerity, honesty, which I consider the most important teachings of jazz; the use of the Sicilian dialect is not the result of a rational choice, it comes spontaneously because it represents my identity». Laura Lala
«This is not a folk singing, nor the reworking of a traditional repertoire, this is an instinctive use of the Sicilian mother tongue». La Repubblica
---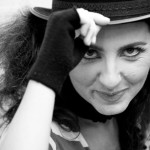 Laura Lala 
As Herself
Contact Me